Cornerstone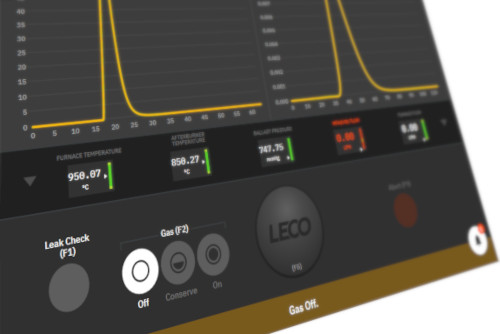 The software that powers your LECO analytical and metallographic instruments.
The touch-screen interface enables complete access to analysis control, method settings, diagnostics, reporting, and more in a highly organized, intuitive, and immersive environment.
Designed through a collaboration of customer feedback and innovative engineering, the software places all of the routine day-to-day operations within a single Analysis screen designed for speed and ease-of-use.
Our innovative grouping of sample data into sets and replicates simplifies the data output and automatically calculates relevant statistics, alleviating the need for additional data processing.
Learn more about LECO instruments at leco.com
For Instruments
Keep your instrument's software updated by running the Cornerstone Installer to check for the latest available software version. You may also review the Product Information Bulletins (PIBs) for your instrument to see what improvements are available in new versions.
Windows Security & Updates
In order to ensure optimal performance and security, we recommend keeping your operating system updated. Microsoft provides frequent security and product updates for Windows.
Information regarding the most recent Windows version is available at Windows release health. You can learn more about the importance of keeping your PC secure by visiting Microsoft Support.